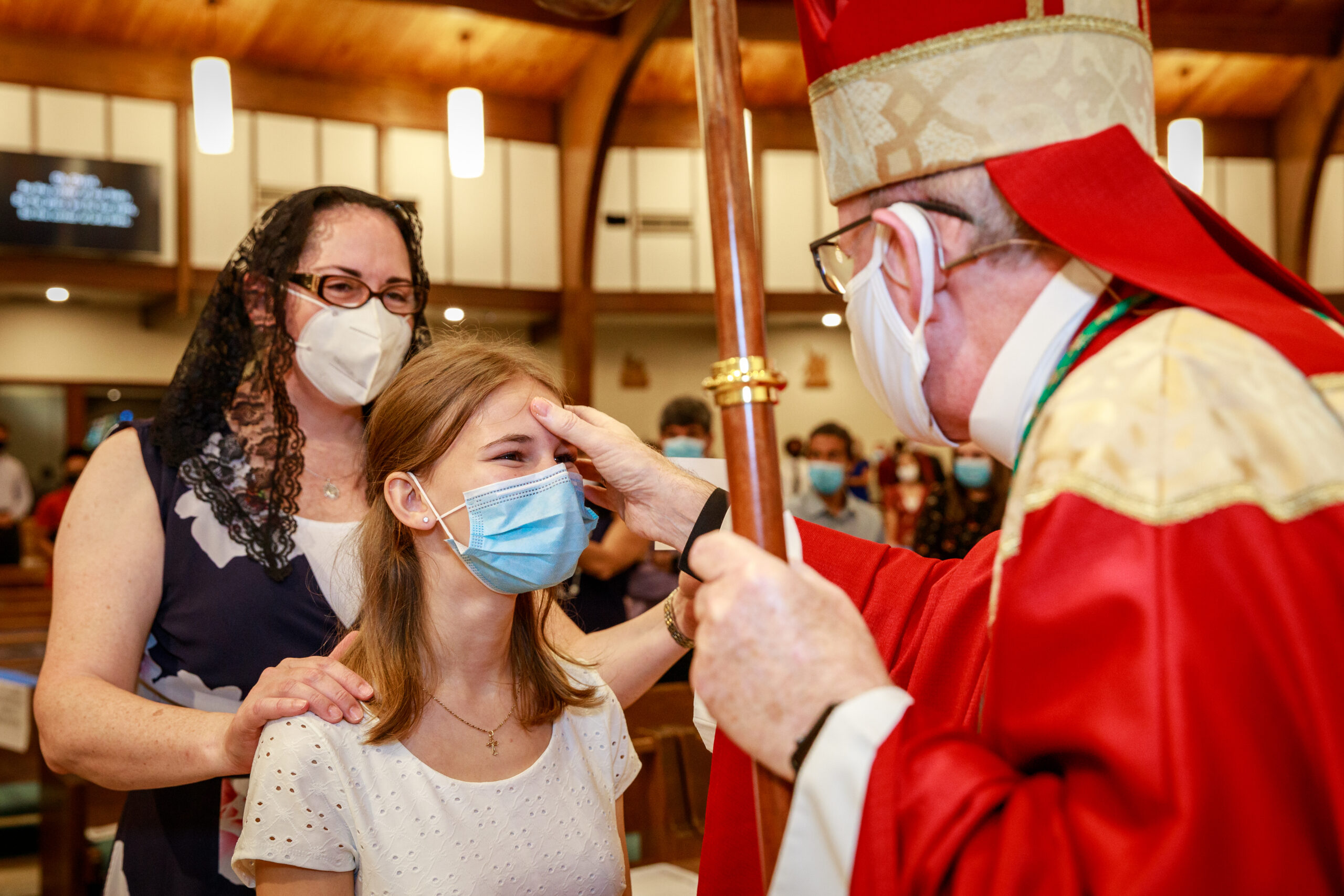 Confirmation is a 12 month process here at Ascension. Teens are confirmed in October of their 10th grade year, and formation begins in the fall of their 9th grade year.
For the 2021 Confirmation Class (current 9th graders):
Due to COVID-19 restrictions, Confirmation preparation will begin in January 2021 and the Confirmation Mass with Bishop Noonan is scheduled for October 24, 2021 at 5:30 PM at Ascension. More info about prep sessions coming soon!
Please note there is a $20 Confirmation fee. All checks can be made payable to Ascension Catholic Church.