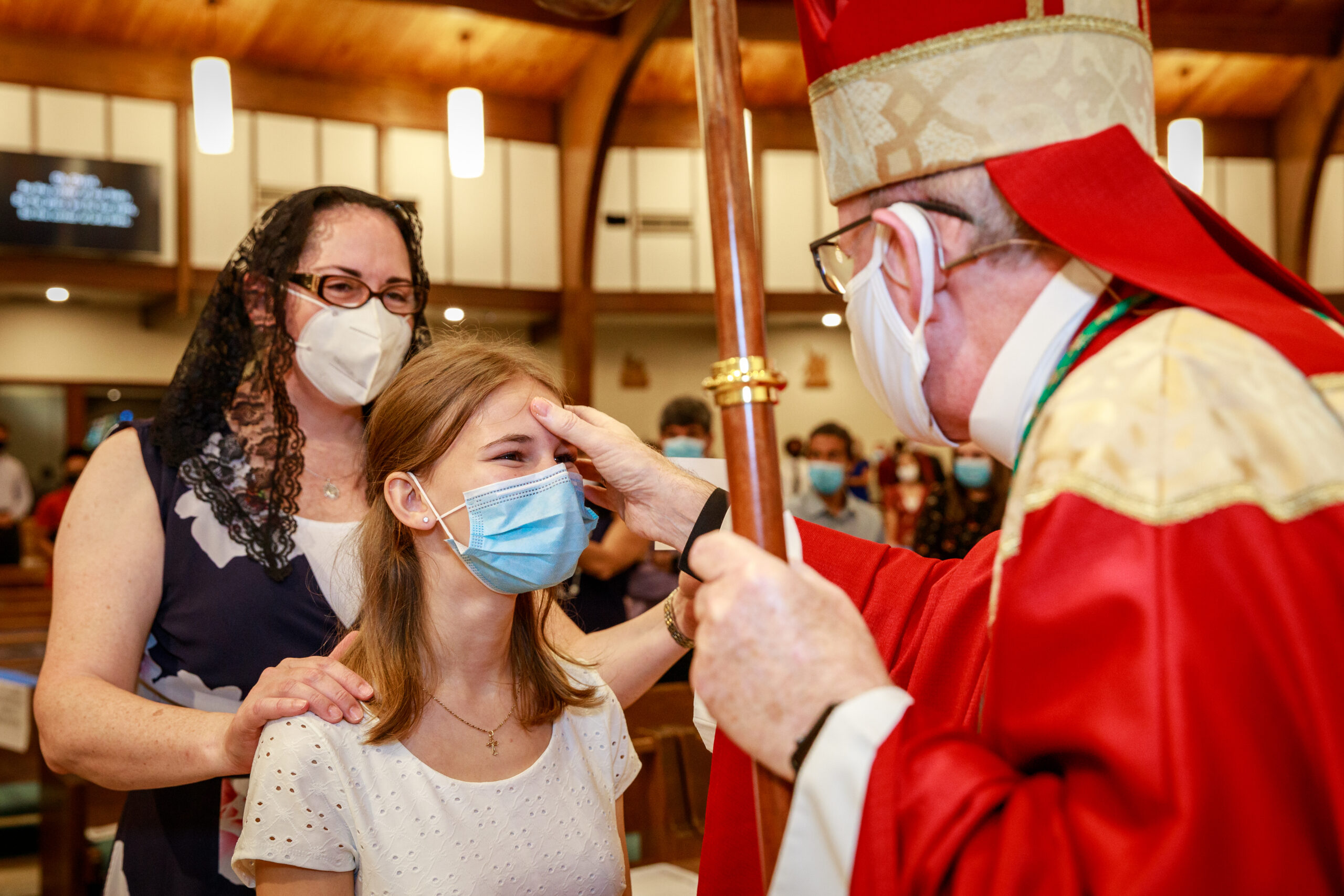 Confirmation is a 12 month process here at Ascension. Teens are confirmed in October of their 10th grade year, and formation begins in the fall of their 9th grade year.
For the 2021 Confirmation Class:
Confirmation Mass with Bishop Noonan is scheduled for October 24, 2021 at 5:30 PM at Ascension.
Confirmation Requirements: See calendar below for additional details.
Mass– All Confirmandi should be attending Mass each Sunday. If you are unable to attend Mass in person due to Covid, please make sure you are participating in the Mass virtually.
Confirmation prep Sessions– Attend all 6 sessions held on Sunday evenings from 6:45-8:15 PM. Dates on calendar below. Session 5 and 6 will take place in the Fall 2021. Only teens need to attend.
Adore Night– All Confirmandi need to choose to attend one Adore Night.
Theology of the Body– All Confirmandi and at least one parent/guardian should plan to attend the Theology of the Body Event scheduled for February 21st.
Retreat– Confirmandi must attend one retreat with us and can choose from the following: Spring Retreat April 23-25, Steubenville Florida Youth Conference July 16-18, Life Teen Summer Camp Covecrest July 26-31.
Life Teen– Be regularly involved with our Life Teen program (youth group open to 9-12th grade teens) by attending and participating in our events.
Please note there is a $20 Confirmation fee. All checks can be made payable to Ascension Catholic Church.