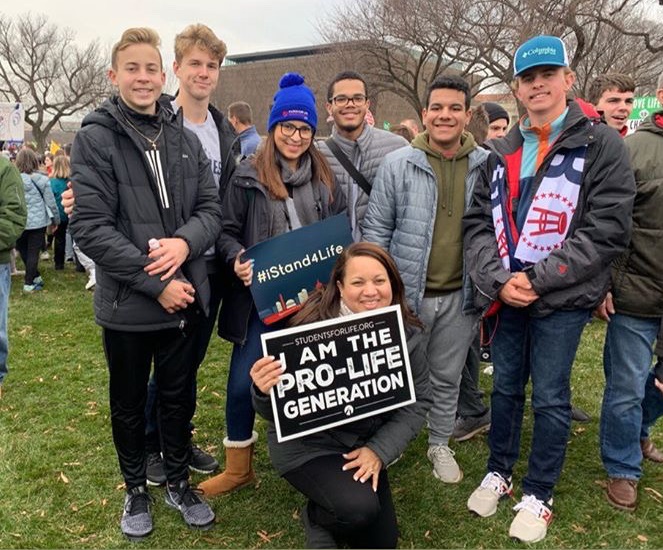 About the March for Life
We promote the beauty and dignity of every human life by working to end abortion—uniting, educating, and mobilizing pro-life people in the public square.
The March for Life began in Washington, DC as a small demonstration in direct response to the Roe v. Wade Supreme Court decision legalizing abortion. Taking place every year since 1974, the March for Life rapidly grew to be the largest pro-life event in the world. This peaceful gathering of hundreds of thousands is a powerful witness to the truth concerning the greatest human rights violation of our time, legalized abortion on demand.
The March for Life Rally will be held on Friday, January 29, 2021 on the National Mall in Washington, DC between the Washington Monument and 12th Street. The pre-rally concert will begin at 11:00 a.m. followed by the rally at 12 noon. The march begins immediately following the rally at approximately 1:00 p.m. and proceeds east from the Washington Monument, between 12th and 14th Streets on Constitution Avenue and ends in front of the U.S. Supreme Court.